14 Oct

"BILLIONSTAR SAVED RM1 MIL WITH THE HELP OF SAFETRUCK"

The fleet business benefited from reasonable fuel prices and extensive availability throughout the early years of the 90's, but with the current rising fuel prices, the sector may face some hiccups. The supply chain is feeling the impact of the pump and businesses are looking for further ways to reduce costs to aid the business. One of the main causes of fuel waste is truck idling, whereby the truck's engine is switched on but the vehicle is stagnant. It is reported to waste billions of gallons of fuel annually, resulting in a total revenue loss.

According to some estimates, restarting your engine costs about RM40 to RM60 each year, but the savings on fuel would more than help compensate for that. When a vehicle is idling, it results in wasteful fuel expenditures which leads to increased maintenance costs and may even shorten engine life. Most studies also show that idling vehicles emit a rather large amount of negative gas emission that significantly brings harm to the passing anti-idling policies to counter the negative impact these emissions have on the environment and public health.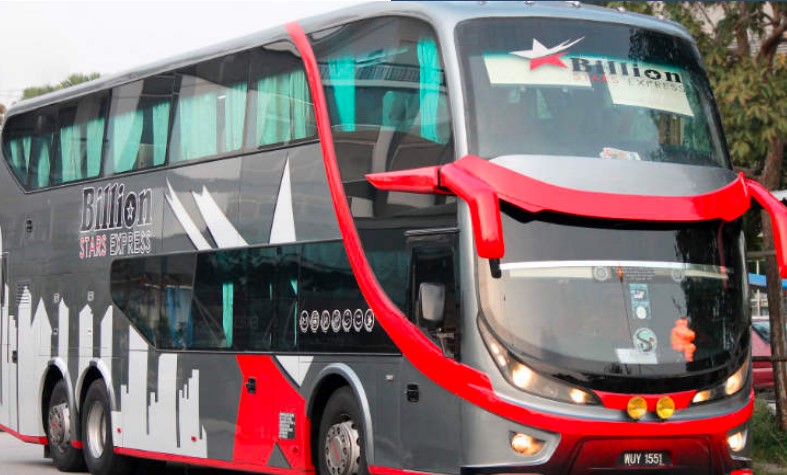 Billionstar Express is a locally owned leading express bus service provider, from Malaysia with domestic transport and tour service from the year of 2012 to 2022, with improvement and changes over its lifetime. They are one of the leading express bus service providers based in Penang.
Billionstar Express has a good frequency of coaches that run throughout the day, promoting safety and comfort of passengers. With a number of 20 staff and over 100 drivers, they are very consistent in serving and assisting the best for their passengers.
It is extremely important for any businesses to maintain customer satisfaction and gain their loyalty as well. Similarly, Billionstar Express faced some operational deficiencies which impacted the businesses bottom line.
According to the company
"Before we moved to SafeTruck telematics integrated solutions, we were using a traditional GPS system which caused us lots of problems. One of it was the inaccuracy in location tracking, which caused our operator to constantly follow up with the driver on the current location and estimated time of arrival. This has caused a hassle to our operators due to the inefficiency of operations which resulted in customers' dissatisfaction. Besides, untraceable fuel usage and maintenance cost has also risen up to 180% and vandalism cases are out of control. The TrackVision solution has been incredibly beneficial to our business in terms of tracking driver behaviour, which has allowed us to reduce wasteful spending."
TRACKVISION
(Solution By SafeTruck)
With the combination of both telematics and Internet of Things (IoT) integrated, TrackVision has helped the company develop strategies to save fuel costs whilst reducing idling time to improve operational costs.
In 2017, Billionstar Express had installed TrackVision to all of their fleet vehicles. With this monitoring solution feature, Billionstar's vehicle tyre and maintenance cost was successfully reduced by RM140,000 annually. Hence, the working life of the vehicles were extended without causing any wear and tear.
Our real-time fuel consumption monitoring team had successfully detected a few fuel theft cases in the company and successfully helped Billionstar Express
save up to RM1 million fuel cost in one year. Driver behaviour scores are calculated, which gives drivers feedback and advice on a number of key indicators affecting fuel efficiency, which includes speeding, idling, sudden braking and harsh steering. Together with our consultation team, we have successfully reduced the vandalism cases that happen in the company as well. Utilising TrackVision, not only have the companies been able to dramatically lower their operating cost, but have also been able to increase the safety of fleet drivers as well as the efficiency of the road journey. Our system has made it possible to consistently provide data-informed decisions, such as precise data on fleet drivers and vehicles, and real-time understanding of fleet operability.
Reduced business risk through fraudulence
Increased customer satisfaction
Getting in control
Having the right fleet management solutions ensures that the fleet is operating as efficiently and economically as possible. Safe Truck offers continuous real-time awareness into field operations and driver behaviours as well as the condition of the fleet vehicles. Knowing what's going on in the field allows better management of delivery routes as well as smoother streamline fleet operations. SafeTruck's fleet management solution powered with telematics-integrated software has helped Billionstar Express in cost control, significantly improving its operations and levitating the business forward.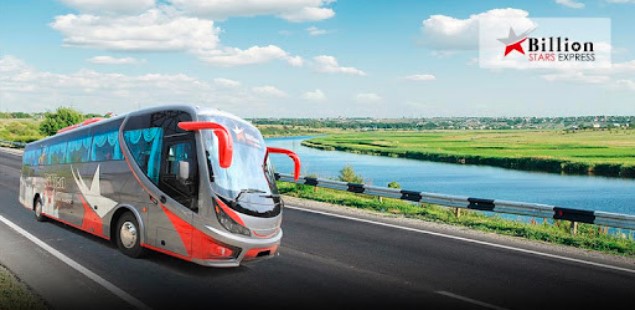 Pengurusan kenderaan atau lebih dikenali sebagai "fleet management" mendapat manfaat daripada harga bahan api yang berpatutan dan ketersediaan yang meluas sepanjang tahun awal 90-an, tetapi dengan kenaikan harga bahan api semasa, sektor ini mungkin menghadapi beberapa masalah. Rantaian bekalan merasakan kesan pam dan perniagaan selanjutnya mencari cara untuk mengurangkan kos tersebut bagi membantu perniagaan. Salah satu punca utama pembaziran bahan api adalah ketika enjin kenderaan terbiar, 'idle' dalam keadaan hidup untuk jangka masa panjang. Ia dilaporkan membazir berbilion gelen bahan api setiap tahun, mengakibatkan jumlah kerugian hasil.
Menurut beberapa kajian, menghidupkan semula enjin kenderaan berjumlah kira-kira RM40 hingga RM60 setiap tahun, tetapi penjimatan minyak kenderaan ini akan lebih daripada membantu mengimbanginya. Apabila enjin kenderaan dihidupkan tetapi tidak bergerak, ia mengakibatkan pembaziran kos bahan api yang keterlaluan lalu membawa kepada peningkatan kos penyelenggaraan dan mungkin memendekkan hayat enjin. Kebanyakan kajian juga menunjukkan bahawa keadaan kenderaan sebegini mengeluarkan sejumlah besar pelepasan gas negatif yang membawa kemudaratan terhadap alam sekitar dan kesihatan penduduk awam.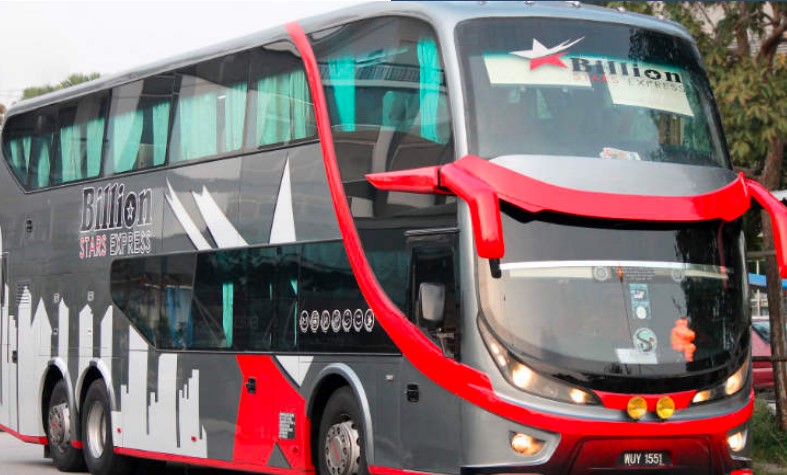 Billionstar Express adalah penyedia perkhidmatan bas ekspres terkemuka tempatan, dengan pengangkutan domestik dan perkhidmatan pelancongan sejak tahun 2012 sehingga tahun 2022. Mereka adalah salah satu penyedia perkhidmatan bas ekspres terkemuka yang berpangkalan di Pulau Pinang.
Billionstar Express mempunyai kekerapan bilangan perjalanan yang banyak sepanjang hari bagi mempromosikan keselamatan dan keselesaan penumpang. Dengan bilangan 20 orang pekerja dan lebih daripada 100 orang pemandu, mereka sangat konsisten dalam membantu dan memberi perkhidmatan yang terbaik untuk penumpang mereka.
Adalah amat penting bagi mana-mana perniagaan untuk mengekalkan kepuasan serta mendapatkan kesetiaan pelanggan. Begitu juga dengan Billionstar Express, yang turut menghadapi beberapa kekurangan operasi, selanjutnya memberi impak kepada perniagaan mereka.
Menurut syarikat,
"Sebelum kami berpindah ke penyelesaian bersepadu telematik SafeTruck, kami menggunakan sistem GPS tradisional yang menyebabkan banyak masalah. Salah satunya adalah ketidaktepatan dalam penjejakan lokasi, yang menyebabkan pengendali kami sentiasa membuat susulan dengan pemandu mengenai lokasi semasa dan anggaran masa ketibaan. Ini telah menyebabkan kerumitan kepada pengendali kami kerana ketidakcekapan operasi yang mengakibatkan ketidakpuasan pelanggan. Selain itu, penggunaan bahan api dan kos penyelenggaraan yang tidak dapat dikesan juga telah meningkat sehingga 180% serta kes vandalisme yang tidak terkawal. Penyelesaian TrackVision telah banyak membantu perniagaan kami dari segi menjejaki tingkah laku pemandu, yang membolehkan kami mengurangkan pembaziran perbelanjaan."
TRACKVISION
(Solution By SafeTruck)
Dengan gabungan telematik dan Internet of Things (IoT) bersepadu, TrackVision telah membantu syarikat membangunkan strategi untuk menjimatkan kos bahan api sambil mengurangkan masa melahu bagi meningkatkan kos operasi.
Pada tahun 2017, Billionstar Express telah memasang TrackVision pada semua kenderaan mereka. Dengan ciri penyelesaian pemantauan ini, tayar kenderaan Billionstar dan kos penyelenggaraan berjaya dikurangkan sebanyak RM140,000 setiap tahun. Oleh itu, jangka hayat kenderaan dapat dilanjutkan tanpa menyebabkan sebarang kerosakan.
TrackVision dapat memantau penggunaan bahan api melalui kaedah pemprosesan data masa nyata. Sistem tersebut berjaya mengesan beberapa kes kecurian bahan api dalam syarikat dan berjaya membantu Billionstar Express menjimatkan sehingga RM1 juta kos bahan api untuk tempoh satu tahun. Seterusnya, pemantauan terhadap tingkah laku pemandu dikira bagi memberikan maklum balas tentang beberapa petunjuk utama yang mempengaruhi kecekapan bahan api. Antaranya termasuk kelajuan, melahu, brek mengejut dan sikap pemandu yang merbahaya. Bersama-sama dengan pasukan konsultasi, kami telah berjaya mengurangkan kes vandalisme yang turut berlaku dalam syarikat.
Dengan sistem TrackVision, syarikat bukan sahaja dapat menurunkan kos operasi secara mendadak, malah juga dapat meningkatkan keselamatan pemandu serta kecekapan perjalanan semasa di jalan raya. Sistem kami telah memberikan data secara konsisten yang merangkumi data tepat tentang pemandu dan kenderaan serta pemahaman data masa nyata.
Mengurangkan risiko pengurusan melalui penipuan
Peningkatan kepuasan pelanggan
Meningkatkan pengawalan
Mempunyai penyelesaian kenderaan yang betul memastikan bahawa pengurusan beroperasi dalam kadar yang efisien. SafeTruck memastikan kesedaran bagi masa nyata yang berterusan dalam syarikat, memantau tingkah laku pemandu serta keadaan kenderaan. Hal ini membolehkan pengurusan laluan penghantaran yang lebih baik serta operasi yang lebih lancar. Penyelesaian pengurusan kenderaan daripada Safe Truck dikuasakan dengan rangkaian bersepadu telematik telah banyak membantu Billionstar Express dalam mengawal kos, meningkatkan operasi secara ketara dan melonjakkan perniagaan lebih maju ke hadapan.