14 Oct

COMBATING RISING FUEL COSTS WITH SAFETRUCK'S FUEL MANAGEMENT SYSTEM

Fuel is one of the most expensive expenses for fleets and in fact it is said to be the second largest expense trailing, according to multiple surveys. Although fleets cannot control the price at the pump, they may drastically reduce the quantity of fuel consumed. Any firm that runs a fleet of automobiles has been demanding
improved fuel efficiency since average fuel prices have been more volatile in recent years.

Companies like transportation and logistics firms whose physical operations drive the economy are particularly feeling the pressure. Fleet managers must actively seek out ways to get the best fuel mileage possible, in efforts to save operational expenses and prevent supply chain disruptions occurring all around the world. According to the fuel statistics in Malaysia, the reading shows a steady increase in the price of fuel from 2017 to 2022.

Fuel is necessary for running a fleet and is an ongoing expense, therefore it makes sense why fleet operators are feeling tensed. However, this does not imply that fuel costs cannot be managed, rather organizations are able to make systematic, observable improvements for their fleets because of technology and strategic planning. Organizations can control fuel costs when changes are made at the fleet level, possibly leading to a fleet that is more fuel-efficient.

Control fuel costs and minimize consumption of fuel

Fleet managers can have a clearer view of fuel data thanks to the fuel management system that TrackVision has to offer. You have the benefit of being able to manage any place that has to be saved as well as monitor every detail of fuel transactions and usage. Fleet managers will comprehend fuel purchases better and act as necessary when necessary.

Prevent fuel fraud and leakage

Fleet managers can keep a close eye on fuel activities thanks to real-time reports on the amount of fuel in any vehicle. Sending notifications to fleet managers in the event of theft or leakage is one of our platforms' functions. With regular monitoring of gasoline consumption, the rate of theft or fraud is estimated to have been reduced.
WHY DO I NEED A FUEL MANAGEMENT SYSTEM FOR MY FLEET OPERATION?
When running a fleet of hundreds or thousands of vehicles, even a small improvement in fuel efficiency can have a major financial impact. Operational modifications to enhance fuel economy may appear cumbersome or even negligible on a per-vehicle basis. Here are some strategies to help your fleet use less fuel.
Encourage safe driving practises
Impulsive driving is well known to consume a lot of fuel, but what frequently causes quick acceleration? Instead of speeding up only to brake, drivers should ease off the gas early and coast, especially on highways and stop-go traffic where chances to reduce fuel economy are by 25%. Coaching drivers to
minimize harsh braking and harsh acceleration can help reduce fuel use. Fleet
managers can encourage safe and fuel-efficient driving among drivers by engaging in fuel management practices which benefits a safer road journey as well as lower consumption of fuel.
Over time, keeping fleets in good condition can save fuel expenses by an average of 5%. Features that alert fleet managers when cars need maintenance are adjustable using the TrackVision platform. Through a thorough dashboard, it also detects when fuel usage is impacted by prospective maintenance issues. Other aspects that can improve fuel economy and reduce fuel costs includes routinely checking tyre pressure and wear, replacing fuel filters as needed, and maintaining properly aligned axles to reduce rolling resistance.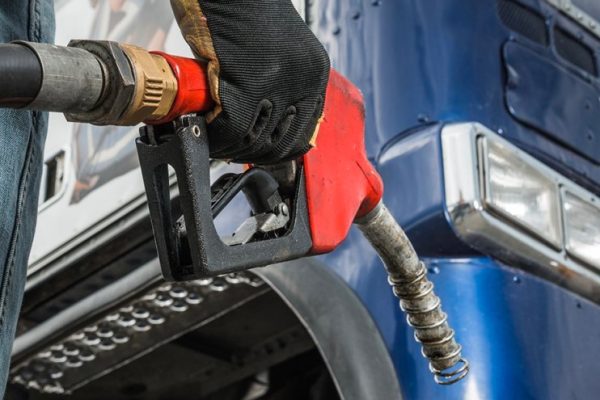 Fuel management is a time-consuming process that consistently causes fleet managers stress and headaches in addition to driving up operating costs. A fuel management system provides fleet managers with access to vital information, trends of fuel consumption, and improved cost management. This automated and digital solution is appropriate for fleet owners who want to see a desirable decrease in fuel expenses. Utilize TrackVision to start saving right now.
Bahan api adalah salah satu perbelanjaan yang paling mahal dan dikatakan sebagai perbelanjaan kedua terbesar, menurut beberapa tinjauan. Walaupun pengurusan kenderaan tidak dapat mengawal harga bahan bakar tersebut, pengurangan kuantiti bahan api yang digunakan adalah secara drastik. Firma yang mengendalikan pengurusan kereta telah menuntut kecekapan bahan api kerana harga purata bahan api yang tidak menentu sejak beberapa tahun yang lepas.
Syarikat dari sektor pengangkutan dan logistik mula merasai tekanan. Pengurus sektor kenderaan harus aktif mencari cara untuk mendapatkan harga bahan api yang terbaik, dalam usaha untuk menjimatkan perbelanjaan operasi dan mencegah gangguan rantaian bekalan bahan bakar yang berlaku di seluruh dunia. Mengikut statistik bahan api di Malaysia, data menunjukkan kenaikan harga bahan api yang stabil dari tahun 2017 hingga 2022.
Bahan api amat diperlukan dalam pengurusan kenderaan dan merupakan perbelanjaan berterusan. Sebaliknya, organisasi mampu membuat penambahbaikan yang sistematik dan boleh memantau pengurusan kenderaan mereka dengan teknologi dan perancangan yang strategik. Organisasi boleh mengawal kos bahan api apabila perubahan efisien dibuat  dan mungkin membawa kepada pengurusan armada yang lebih menjimatkan bahan api.
Pengurus sektor kenderaan mempunyai pandangan yang lebih jelas terhadap data bahan api, akibat daripada sistem pengurusan bahan api yang ditawarkan oleh TrackVision. Salah satu faedah daripada sistem tersebut adalah pengurus dapat mengawal serta memantau setiap butiran transaksi dan penggunaan bahan api daripada setiap kenderaan. Pengurus juga akan memahami pembelian bahan api dengan lebih baik lagi dan mampu bertindak mengikut keperluan.
Mencegah kecurian dan kebocoran bahan api
Pengurus kenderaan dapat memerhati aktiviti bahan api secara teliti melalui laporan masa nyata. Data akan dihantar secara automatik kepada pengurus kenderaan sekira berlakunya kecurian atau kebocoran. Dengan pemantauan yang berterusan, kadar kecurian atau penipuan dianggarkan dapat dicegah.
MENGAPA PERLUNYA SISTEM PENGURUSAN BAHAN API?
Apabila mengendalikan kumpulan kenderaan dalam bilangan yang ratusan atau ribuan, peningkatan kecil dalam kecekapan bahan api boleh memberi impak yang besar. Pengubahsuaian operasi dapat meningkatkan penjimatan bahan api yang mungkin kelihatan sukar. Berikut adalah beberapa strategi untuk membantu pengurusan kenderaan ke arah yang penggunaan bahan api yang efisien.
Menggalakkan amalan pemanduan selamat
Pemanduan secara impulsif makan jumlah banyak bahan api yang berlebihan, tetapi apakah yang kerap menyebabkan pecutan pantas? Pemandu harus mengurangkan tekanan minyak yang berlebihan terutamanya di lebuh raya dan lalu lintas berhenti di mana peluang untuk mengurangkan penjimatan
bahan api adalah sebanyak 25%. Pemandu perlu dilatih untuk meminimumkan brek serta pecutan bagi membantu mengurangkan penggunaan bahan api. Pengurus kenderaan boleh menggalakkan pemanduan yang selamat untuk menjimat penggunaan bahan api dalam kalangan pemandu.
Penyelenggaraan kenderaan
Dari semasa ke semasa, pengurusan kenderaan yang baik boleh menjimatkan perbelanjaan kos bahan api secara purata sebanyak 5%. Amaran kepada pengurus kenderaan apabila kereta memerlukan penyelenggaraan boleh dilaraskan  menggunakan sistem TrackVision. Melalui papan pemuka yang teliti, ia juga mengesan penggunaan bahan api yang dipengaruhi oleh
isu penyelenggaraan yang berpotensi. Aspek lain yang boleh meningkatkan penjimatan bahan api dan mengurangkan kos bahan api termasuk pemeriksaan tekanan dan haus tayar secara rutin, menggantikan penapis bahan api mengikut keperluan, dan penyelenggaraan untuk mengurangkan rintangan bergolek.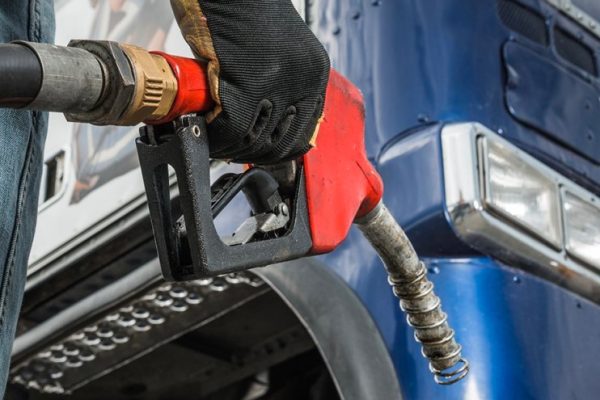 Pengurusan bahan api merupakan proses yang mengambil masa secara konsisten kerana pengurus kenderaan mudah akibat peningkatan kos operasi. Sistem pengurusan bahan api memberi akses kepada maklumat penting, arah aliran penggunaan bahan api dan pengurusan kos. TrackVision, penyelesaian automatik dan digital ini sesuai untuk setiap pengurus kenderaan yang ingin melihat penurunan yang wajar dalam perbelanjaan bahan api. Gunakan TrackVision ke arah penyelesaian yang kos efektif.