17 Feb

"SAFE TRUCK HELPED PREVENT FUEL THEFT BY SAVING CUSTOMER FUEL MONITORING SYSTEM"

Fuel is one of the most expensive expenses for fleets and in fact it is said to be the second largest expense trailing, according to multiple surveys. Although fleets cannot control the price at the pump, they may drastically reduce the quantity of fuel consumed. Any firm that runs a fleet of automobiles has been demanding improved fuel efficiency since average fuel prices have been more volatile in recent years.

Better visibility into fuel patterns, including wasteful or unusual behaviour, like idling and theft, is made possible by a fuel management system. One of the largest costs for commercial fleets is frequent fuel. It was stated that an average of 24% of their fleet costs were spent on fuel. It is obvious that keeping these expenses to a minimum can result in significant fleet savings, yet managing fuel efficiently can be difficult.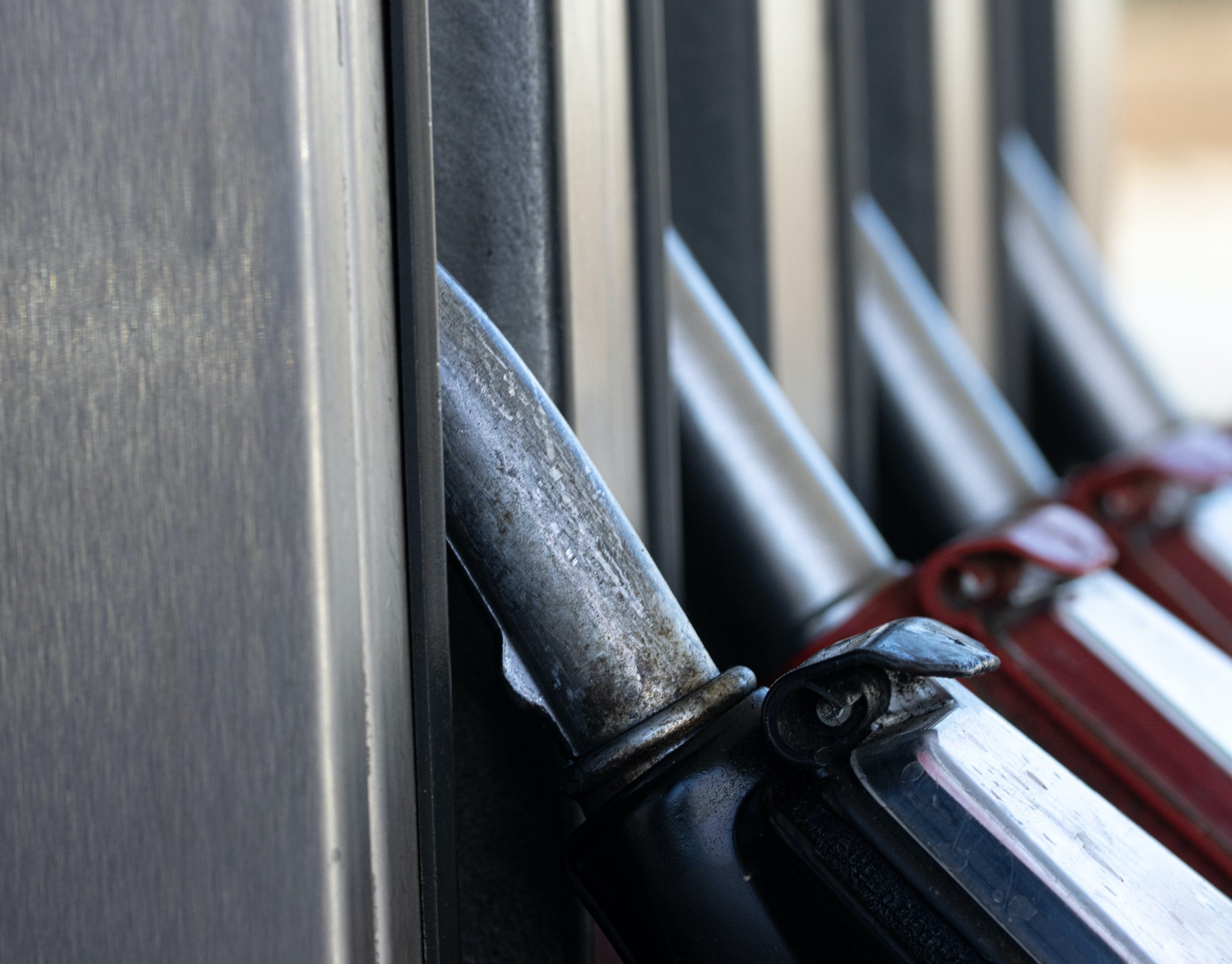 Billionstar The second-highest fixed expense for fleets is fuel. It can account for 60% of the overall operational expenses on average. Fuel monitoring technology integrated with vehicle tracking systems can be an efficient approach to learn more about the performance and fuel efficiency of a fleet. These sensors can supply the fleet managers with high-quality data that can guide their fuel economy plan by assisting them in understanding fuel tank levels, idling, fuel use, and more.
Fuel sensors can be used by fleet owners and operators to monitor and manage fuel consumption. It can use this to stop fuel theft by learning about fuel usage and receiving real-time notifications on abnormal fuel usage patterns. Fleet owners and operators can also keep an eye on fuel efficiency and take action when necessary in response to low-mileage cars.
According to some estimations, fuel theft is still a significant issue for all organisations. As a result of Malaysia having one of the lowest gasoline prices in the Asia-Pacific area, there are increasing attempts to steal gasoline from moving automobiles. The Malaysian Ministry of Domestic Trade and Consumer Affairs (KPDNHEP) has reported a recent incident in which a gasoline thief was apprehended after the case of stealing two storage tank compartments from a vehicle that each held 5,000 L of fuel.
"Fuel monitoring technology integrated with vehicle tracking systems can be an efficient approach to learn more about the performance and fuel efficiency of a fleet"
Today, the major problem that can be seen is fuel theft and for that, until now it does not have any major solution or parameter to have control on it. Some organisations have started to keep statistics as detailed as possible to determine the global impact on fuel theft from the truck. These types of situations are a classic example of the butterfly effect which is stealing several hundred litres of diesel fuel from the trunk's tank in a forgotten parking lot somewhere in the middle of the route can have dire consequences for business, customers and ultimately for the entire market.
It is critical for any business to maintain customer satisfaction and gain their loyalty. Similarly, our customer encountered almost either not sure it was fuel theft cases or not :
"Before we moved to Safe Truck telematics integrated solutions, we were using the old version of the GPS tracking system. It has caused us lots of problems. One of them was when we realised that our vehicles were missing from their designated parking spot. Equipped with SafeTruck's GPS vehicle tracking and fuel monitoring system, it was immediately notified by its ignition alerts that these vehicles had started to move out from the parking space without authorisation. We used Track Vision's immobilisation feature to remotely control the vehicle lock for the vehicles. Using this feature, it was able to cut off the fuel supply to the vehicles. As a result of the vehicle lock, the thieves were unable to restart the vehicles and drive away with them"
"About 20% of SafeTruck customers, who we already assist with fuel theft, regularly check in on their fuel monitoring system several times per month."
In addition to using the data gathered, SafeTruck will continuously monitor suspicious fuel drop operations to estimate fuel theft. SafeTruck immediately notifies the clients anytime the gasoline level drops, despite the fact that it is impossible to fully predict whether there is a fuel theft. For instance, SafeTruck's gasoline monitoring system will assist customers by sending fuel accuracy data, and from there, if it is a true fuel theft, our clients will take the necessary action.
SafeTruck Fuel Drop Information in Statistics Aspect
Analysis of SafeTruck's Customer Feedback
We were able to gather some of our customers' opinions about how the frequency of gasoline drops is assisting in preventing fuel theft based on their feedback. Overall, it is clear that Wei Yong, one of SafeTruck's clients, used its services frequently, dropping off fuel three to four times per week. Meanwhile the lowest fuel drop can be seen from our customer Kelvin Ng with only a few times every month. This demonstrates how Safe Trucks fleet management system to stop fuel theft is evidence that our business is looking for better ways to use fuel more efficiently and eradicate fuel theft.
Fuel Drop in Litres Aspect is another additional piece of information. Overall, it is evident that Max World, one of Safe Truck's clients, consistently experiences so many fuel losses (547.0 litres), compared to Wei Yong, who only experienced 212.7 litres. This demonstrates how occasionally drivers don't even realise when their fuel levels decrease significantly in litres, which might make them a target for fuel theft. As a result, Safe Truck's programmes offer an efficient reaction to fuel drop issues, enabling us to alert our customers whenever necessary.
SafeTruck demonstrates the fast result features and prompt redressal methods with Track Vision's ability to assist fleet managers with end-to-end fleet management solutions. Our tracking solutions ensured that the company's assets were safe, secure, and returned to their rightful place.
Fuel Drop in Frequency Aspect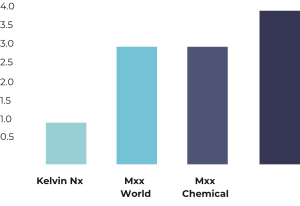 Fuel Drop in Litres Aspect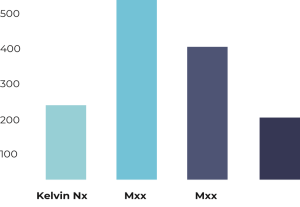 TRACKVISION
(Solution By SafeTruck)
With fuel theft on the rise, it can be challenging to know if all of the fuel transactions are legitimate purchases from authorised vehicles in the fleet. Without properly tracking data to understand which vehicles are at which stations at what times, there can be a lot of guesswork involved in confirming fuel purchase history. This can cause fraudulent expenses that might be difficult or time-consuming to verify.
Luckily, a telematics solution with fuel sensors or fuel monitoring can provide precise information on the driver's fueling location. By using SafeTruck's real-time GPS tracker it can identify a vehicle's location, fuel reports can show whether or not fuel transaction was completed by a verified vehicle in the fleet.
Using Track Vision, the companies were able to not only dramatically reduce their operating costs, but also increase the safety of fleet drivers and the efficiency of the road journey. Our system decisions on a consistent basis, such as precise data on fleet drivers and vehicles and real-time understandings of fleet operability.
Our real-time fuel consumption monitoring team successfully identified and assisted with a few fuel theft cases within the company and successfully helped BillionStar Express to reduce fuel theft cases in one year. Driver behaviour scores are computed, providing feedback and advice to drivers on a variety of key indicators affecting fuel efficiency, such as speeding, idling, sudden braking, and harsh steering. We have successfully reduced the number of vandalism incidents in the company with the help of our consulting team.
"This demonstrates that our system is capable of reducing fuel theft reports, and our customers are pleased with it."
Furthermore, Internet of Things (IoT) features such as GPS Tracker are at the heart of the telematics system. SafeTruck features , under each vehicle's dashboard, a palm-sized GPS receiver collects real-time data about the vehicle's location and status. The telematics system transmits GPS tracker data to the fleet system's central server via cellular network. As a result, with a telematics solution that detects unauthorised fuel purchases caused by misuse, theft, fraud, or other types of fraudulent fuel activity. Alerts that automatically notify when a vehicle's fuel level drops dramatically in a short period of time, for example, can proactively detect other types of fuel theft. This demonstrates that our system is capable of reducing fuel theft reports, and our customers are pleased with it.
Reduce the waste caused by fuel theft
Determine the suitability of electrification
Reduce fuel waste caused by driver habits
Other cases of fuel theft can also be tracked using telematics. For example, fuel management systems can notify fleet managers when fuel levels drop dramatically in a short period of time. If someone is attempting to syphon off fuel, fleet managers will be notified in real time. Fleet telematics solutions provide detailed information about a driver's fueling location and fuel transactions. As a result, fuel theft can be avoided and dealt with effectively.
Bahan api adalah salah satu perbelanjaan paling mahal untuk kenderaan dan sebenarnya ia dikatakan sebagai perbelanjaan kedua terbesar, menurut beberapa tinjauan. Walaupun kenderaan tidak dapat mengawal harga di pam, mereka mungkin mengurangkan kualiti bahan api yang digunakan secara drastik. Mana-mana syarikat yang menjalankan kumpulan kereta telah menuntut peningkatan kecekapan bahan api yang lebih baik kerana harga bahan api purata lebih tidak menentu sejak beberapa tahun kebelakangan ini.
Keterlihatan yang lebih baik terhadap corak bahan api, termasuk tingkah laku boros atau tidak biasa, seperti melahu dan kecurian, dimungkinkan oleh sistem pengurusan bahan api. Salah satu kos terbesar untuk armada komersial ialah bahan api yang kerap. Dinyatakan bahawa rata-rata 24% dari biaya armada mereka dibelanjakan untuk bahan bakar. Jelas sekali, bahawa dengan mengekalkan perbelanjaan ini pada tahap minimum boleh menghasilkan penjimatan armada yang ketara, namun menguruskan bahan api dengan cekap boleh menjadi sukar.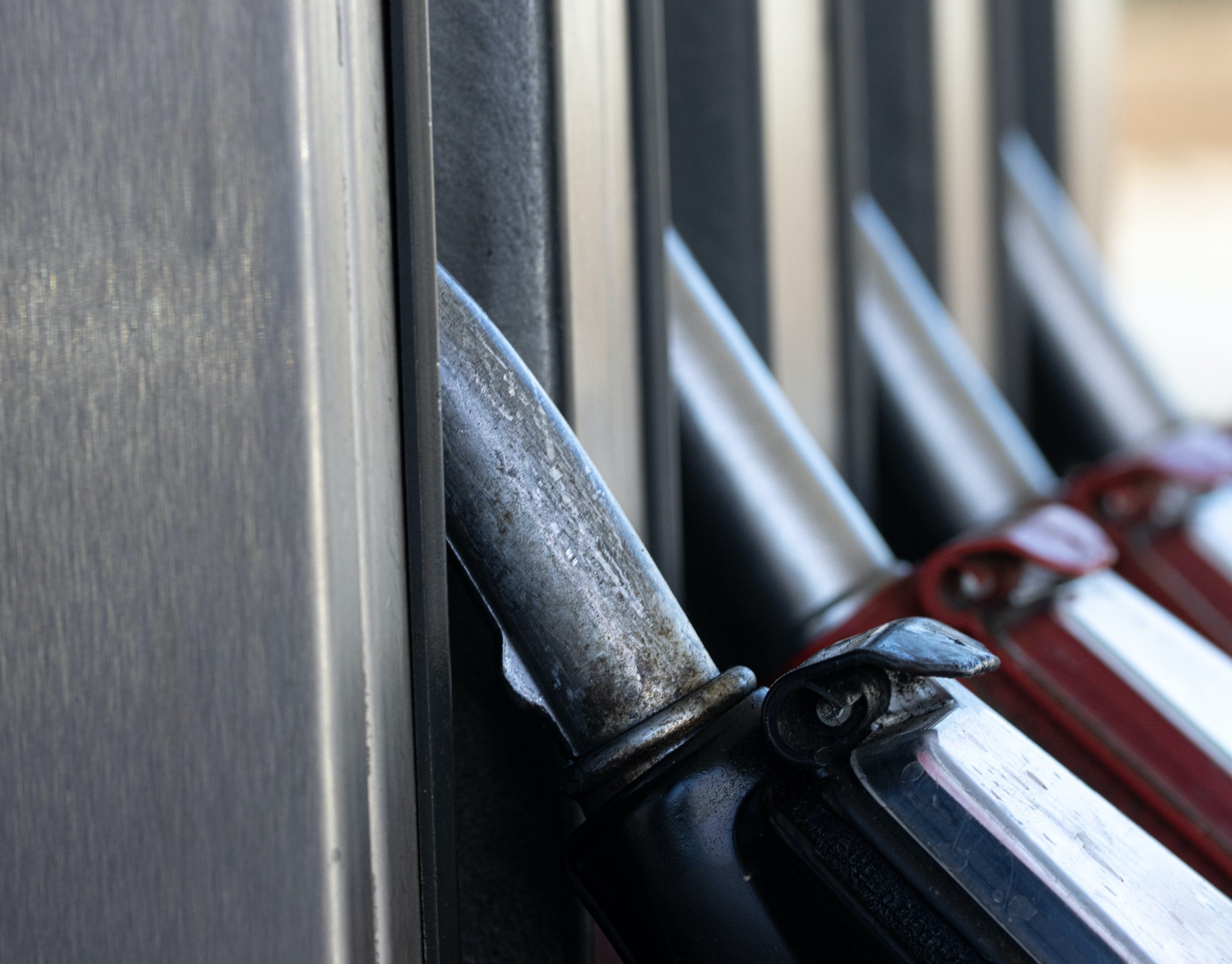 Perbelanjaan tetap kedua tertinggi untuk armada adalah bahan api, Hal ini dikatakan sedemikian kerana ianya dapat menyumbang 60% daripada keseluruhan perbelanjaan operasi secara purata. Teknologi pemantauan bahan api yang disepadukan dengan sistem pengesanan kenderaan boleh menjadi pendekatan yang cekap untuk mengetahui lebih lanjut tentang prestasi dan kecekapan bahan api armada. "Sensor" ini dapat membekalkan pengurus armada dengan data berkualiti tinggi yang dapat membantu.
Sensor bahan api dapat digunakan oleh pemilik dan operator kenderaan untuk memantau dan mengurus penggunaan bahan api. Hal ini dikatakan sedemikian kerana, ianya boleh menggunakan ini untuk menghentikan kecurian bahan api dengan mempelajari tentang penggunaan bahan api dan menerima pemberitahuan masa nyata tentang corak penggunaan bahan api yang tidak normal. Pemilik dan pengedali kenderaan juga boleh memerhatikan kecekapan bahan api dan mengambil tindakan apabila perlu sebagai tindak balas kepada kereta jarak tempuh rendah.
Menurut beberapa anggaran, kecurian bahan api masih menjadi isu penting bagi semua organisasi. Hal ini dikatakan sedemikian kerana, dapat dilihat bahawa Malaysia memiliki salah satu harga petrol terendah di wilayah Asia-Pasifik, terdapat peningkatan percubaan untuk mencuri petrol daripada kereta bergerak. Kementerian Perdagangan Dalam Negeri dan Hal Ehwal Pengguna Malaysia (KPDNHEP) telah melaporkan kejadian baru-baru ini di mana seorang pencuri petrol diberkas selepas kes mencuri dua petak tangki simpanan dari sebuah kenderaan yang masing-masing menyimpan 5,000 L bahan api.
"Teknologi pemantauan bahan api yang disepadukan dengan sistem pengesanan kenderaan boleh menjadi pendekatan yang cekap untuk mengetahui lebih lanjut tentang prestasi dan kecekapan bahan api armada."
Hari ini, masalah utama yang boleh dilihat ialah kecurian bahan api dan untuk ini, sehingga kini ianya tidak mempunyai sebarang penyelesaian atau parameter utama untuk mengawalnya. Sesetengah organisasi telah mula menyimpan statistik secara terperinci yang mungkin untuk menentukan kesan global terhadap kecurian bahan api daripada trak. Situasi seperti ini iaitu mencuri beberapa ratus liter bahan api diesel dari tangki bagasi di tempat letak kereta yang terlupa di suatu tempat di tengah-tengah laluan boleh membawa akibat buruk kepada perniagaan, pelanggan dan akhirnya untuk keseluruhan pasaran.
Dapat dilihat bahawa, ianya penting bagi mana-mana perniagaan untuk mengekalkan kepuasan pelanggan dan mendapatkan kesetiaan mereka. Begitu juga, pelanggan kami menghadapi bahawa itu adalah kes kecurian bahan api atau tidak :
"Sebelum kami beralih ke penyelesaian bersepadu telematik Safe Truck, kami menggunakan versi lama sistem penjejakan GPS. Ini telah menyebabkan kita banyak masalah. Salah satunya adalah ketika kami menyedari bahawa kenderaan kami hilang dari tempat letak kenderaan yang ditentukan. Dilengkapi dengan sistem penjejakan kenderaan GPS dan pemantauan bahan api SafeTruck, ia segera dimaklumkan oleh amaran pencucuhannya bahawa kenderaan ini telah mulai bergerak keluar dari tempat letak kereta tanpa izin. Kami menggunakan ciri imobilisasi Track Vision untuk mengawal kunci kenderaan dari jauh. Dengan menggunakkan ciri ini, ianya dapat memotong bekalan bahan api kepada kenderaan. Hasil daripada kunci kenderaan, pencuri tidak dapat menghidupkan semula kenderaan dan memandu kenderaan tersebut."
"Kira-kira 20% daripada pelanggan SafeTruck, yang telah kami bantu dengan kecurian bahan api, sentiasa menyemak sistem pemantauan bahan api mereka beberapa kali sebulan."
Selain menggunakan data yang dikumpul, Safe Truck akan terus memantau operasi penurunan bahan api yang mencurigakan untuk menganggarkan kecurian bahan api. SafeTruck segera memberitahu pelanggan pada bila-bila masa paras petrol menurun, walaupun pada hakikatnya adalah mustahil untuk meramalkan sepenuhnya sama ada terdapat kecurian bahan api. Sebagai contoh, sistem pemantauan petrol Safe Truck akan membantu pelanggan dengan menghantar data ketepatan bahan api, dan dari situ, jika ianya benar benar kecurian bahan api, pelanggan kami akan mengambil tindakan yang perlu.
Maklumat Penurunan Bahan Api SafeTruck dalam Aspek Statistik
Analisis Maklum Balas Pelanggan SafeTruck
Kami dapat mengumpulkan beberapa pendapat pelanggan kami tentang bagaimana kekerapan petrol turun membantu dalam mencegah kecurian bahan api berdasarkan maklum balas mereka. Secara keseluruhannya, jelas bahawa Wei Yong yang merupakan salah seorang pelanggan Safe Truck kerap menggunakan perkhidmatan dengan turunnya minyak tiga hingga empat kali seminggu. Sementara itu, penurunan bahan api paling rendah boleh dilihat daripada pelanggan kami Kelvin Ng dengan hanya beberapa kali setiap bulan. Ini menunjukkan bagaimana sistem pengurusan armada Safe Truck dapat menghentikan kecurian bahan api dengan lebih cekap dan membasmi kecurian bahan api.
Penurunan Bahan Api dalam Aspek Liter ialah satu lagi maklumat tambahan. Secara keseluruhannya, terbukti bahawa Max World, salah satu pelanggan Safe Truck, secara konsisten mengalami kehilangan bahan api yang begitu banyak (547.0 liter), berbanding Wei Yong, yang hanya mengalami 212.7 liter. Ini menunjukkan bagaimana kadangkala pemandu tidak menyedari apabila paras bahan api mereka berkurangan dengan ketara dalam liter, yang mungkin menjadikan mereka sasaran kecurian bahan api. Hasilnya, Safe Truck menawarkan tindak balas yang cekap terhadap isu kejatuhan bahan api, membolehkan kami memaklumkan pelanggan kami apabila perlu.
Safe Truck menunjukkan ciri hasil pantas dan kaedah ganti rugi segera dengan keupayaan Track Vision untuk membantu pengurus armada dengan penyelesaian pengurusan armada hujung ke hujung. Penyelesaian penjejakan kami memastikan bahawa aset syarikat adalah selamat, terjamin dan dikembalikan ke tempat yang sepatutnya.
Penurunan Bahan Api dalam Aspek Liter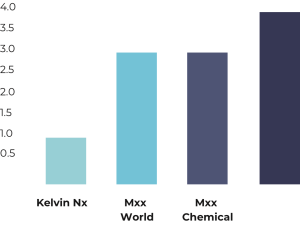 Penurunan Bahan Api dalam Aspek Liter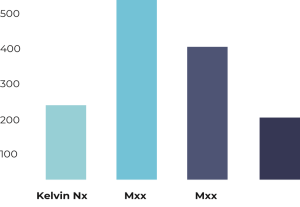 TRACKVISION
(PENYELESAIAN DARIPADA SAFE TRUCK)
Dengan kecurian bahan api yang semakin meningkat, adalah sukar untuk mengetahui sama ada semua transaksi bahan api adalah pembelian yang sah daripada kenderaan yang dibenarkan dalam armada. Tanpa pengesan data yang betul untuk mengetahui kenderaan berada di mana, stesen mana pada masa yang ditetapkan, mungkin terdapat banyak tekanan yang terlibat dalam mengesahkan sejarah pembelian bahan api. Hal ini dikatakan sedemikian kerana ianya boleh menyebabkan perbelanjaan penipuan yang mungkin sukar atau memakan masa untuk disahkan.
Oleh itu, penyelesaian telematik dengan penderia bahan api atau pemantauan bahan api boleh memberikan maklumat tepat tentang lokasi pengisian bahan api pemandu. Dengan menggunakan GPS masa nyata Safe Truck ianya boleh mengenal pasti lokasi kenderaan, laporan bahan api boleh menunjukkan sama ada urusniaga bahan api telah diselesaikan oleh kenderaan yang disahkan dalam armada atau tidak.
Menggunakan Track Vision, syarikat bukan sahaja dapat mengurangkan kos operasi mereka secara mendadak tetapi juga meningkatkan keselamatan pemandu armada dan kecekapan perjalanan jalan raya. Sistem kami telah
membolehkan kami menyediakan keputusan berdasarkan data secara konsisten, seperti data tepat mengenai pemandu dan kenderaan armada dan pemahaman masa nyata tentang kebolehkendalian armada.
Pasukan pemantau penggunaan bahan api masa nyata kami berjaya mengenal pasti dan membantu beberapa kes kecurian bahan api di dalam syarikat dan berjaya membantu Billion Star Express untuk mengurangkan kes kecurian bahan api dalam satu tahun. Skor tingkah laku pemandu dihitung, memberikan maklum balas dan nasihat kepada pemandu mengenai pelbagai petunjuk utama yang mempengaruhi kecekapan bahan api seperti kelajuan, melahu, brek mengejut dan stereng yang keras. SafeTruck juga telah berjaya mengurangkan bilangan insiden vandalisme dalam syarikat dengan bantuan pasukan perunding kami.
"Ini menunjukkan bahawa sistem Safe Truck mampu mengurangkan laporan kecurian bahan api, dan pelanggan kami berpuas hati dengannya"
Tambahan pula, ciri Internet of Things (IoT) seperti Penjejak GPS berada di tengah-tengah sistem telematik. Ciri SafeTruck , di bawah papan pemuka setiap kenderaan, penerima GPS bersaiz tapak tangan mengumpul data masa nyata tentang lokasi dan status kenderaan. Sistem telematik menghantar data penjejak GPS ke pelayan pusat sistem armada melalui rangkaian selular. Akibatnya, dengan penyelesaian telematik yang mengesan pembelian bahan api tanpa kebenaran yang disebabkan oleh penyalahgunaan, kecurian, penipuan atau jenis aktiviti bahan api penipuan yang lain. Makluman yang memberitahu secara automatik apabila paras bahan api kenderaan menurun secara mendadak dalam tempoh masa yang singkat, contohnya boleh secara proaktif mengesan jenis kecurian bahan api yang lain. Ini menunjukkan bahawa sistem Safe Truck mampu mengurangkan laporan kecurian bahan api, dan pelanggan kami berpuas hati dengannya.
Kurangkan sisa yang disebabkan oleh kecurian bahan api.
Tentukan kesesuaian elektrifikasi.
Kurangkan pembaziran bahan api yang disebabkan oleh tabiat pemandu.
Kes kecurian bahan api lain juga boleh dikesan menggunakan telematik. Sebagai contoh, sistem pengurusan bahan api dapat memberitahu pengurus armada apabila paras bahan api menurun secara mendadak dalam tempoh yang singkat. Jika seseorang cuba menyedut bahan api pengurus armada akan dimaklumkan dalam masa nyata. Penyelesaian telematik armada menyediakan maklumat terperinci tentang lokasi pengisian bahan api pemandu dan transaksi bahan api. Akibatnya, kecurian bahan api dapat dielakkan dan ditangani dengan berkesan.
Mempunyai penyelesaian pengurusan armada yang betul di tempat memastikan bahawa armada berjalan dengan cekap dan ekonomi yang stabil. Safe Truck menyediakan keterlihatan masa nyata berterusan ke dalam operasi lapangan, tingkah laku pemandu dan keadaan kenderaan armada. Mengetahui perkara yang berlaku di lapangan membolehkan pengurusan laluan penghantaran yang lebih baik dan operasi armada yang lebih cekap. Hasilnya pelanggan dapat menghapuskan kecurian bahan api dengan bantuan penyelesaian pengurusan armada Safe Truck, yang dipacu oleh perisian bersepadu telematik.